Telephony settings
The Telephony page allows you to change settings relating to the telephony connection settings.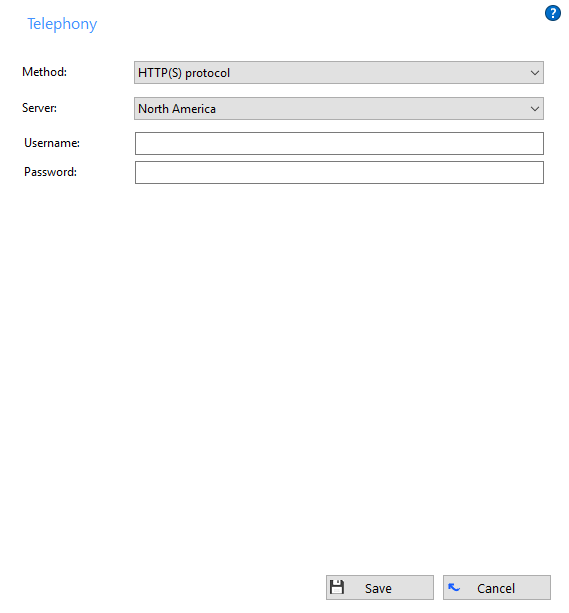 Method
Choose the protocol via which you want to communicate with Service Provider platform for call control.
Server

Select your telephony server.
Login details

Enter your username and password (these will normally be provided by your service provider).
Click the Save button to store any new/edited information or click the Cancel button to discard any new/edited information.